Company Information
Our Company was founded on 1953 by Mr. Ceferino Vico, being gained the respect and prestige with which even counts our Company its moral, commercial and ethical bequest.
In 1985, Gift Ceferino with their 74 years, passed to deserved retreat, and their sons Antonio and José Luis they took the torch of the river and marítime business.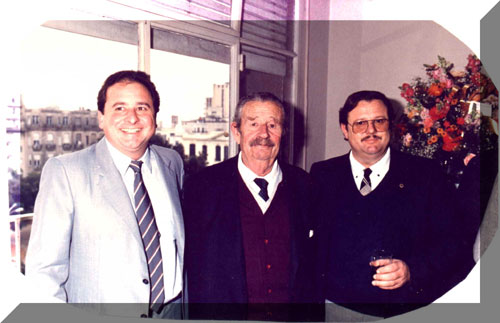 Moments in which had swear allegiance Gift Ceferino Vico in the City of Montevideo, organized by Uruguayan Corporation Of River Pilots, and Pilots Society of The Montevideo Port, being accompanied in this meeting by authorities and businesses linked to the river and maritime environment.
Our company is directed forth for new generations of family, together with officials highlighted in each of the areas of services to participate, are specialized in business, operations, and legal issues with which our clients have immediately for a solution your needs in extremely challenging market competing.

The mission is to provide satisfaction to our customers through the personal attention, and efficiency in our operations creating long-term relations, based on the honesty and compliance with the commitments made by our human team.

Appreciate the much accountability beyond the full confidence that we have our clients.
Pride for what we are and we, the people and respect to authorities, we are looking for economic results and work as a path to progress and honesty fulfilling the maximum legacy of our founders: always in the same way.